When a little 'tech' goes a long way...
Feb. 12, 2015, 3:35 p.m.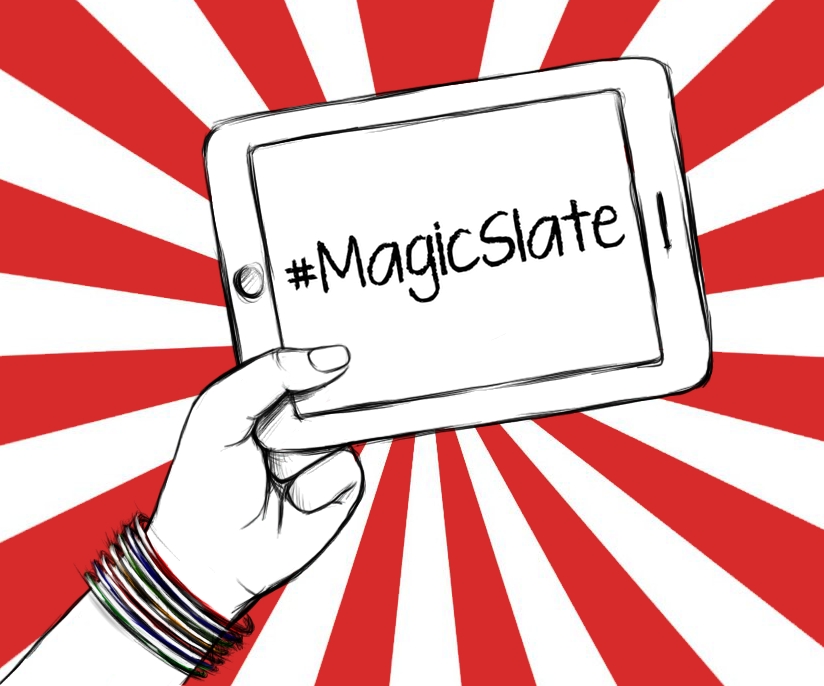 Summary :
After a year of training 55 rural women leaders in North Karnataka we go back to hear stories about how they have been using technology in their lives.

A year ago we ran a programme called Magic Slate with Samraksha to build the capacity of unlikely women leaders from North Karnataka to use mobile devices to access and make use of services on the internet. After having completed multiple trainings with them, we went back to see how they were making use of their 'tablet' devices and learnings to impact their own lives and their communities. Before we get into details, we would like to recap what the programme was essentially about.

Samraksha began work with women in sex work, in North Karnataka, in 1993, to create awareness and safety against transmission of diseases, to empower them to keep themselves safe from exploitation and to come together to lead change. Fifty five women leaders emerged that now head collectives that ensure safety and protection from disease and exploitation to other women in sex work, and even literacy classes for women in sex work and tuition for their children. Samraksha was taking them through a course to further empower these women to lead change in their community and family. In addition to counselling, literacy etc, we came in, to build skills in internet and technology-based communication.

There are several of you that have supported our project and hope you will enjoy reading our 3-part series as much as we enjoyed listening to their stories! Thank you for being part of this and thank you for making this possible!

From initial apprehensions, to gaining confidence

"I was so negative about the programme at first. I was uneducated and I thought as if there could be a change in my life by getting a new device and learning to use the internet", says Fathima. She is 36 years old and recently received her certificate for passing in Kannada from the National Literacy Mission. "I thank my friends for pushing me into the programme. Once the programme started I had so much fear! Will I be able to do all this?"

The women had to pay half the cost of the Tablet device for the programme – Rs 4000. The money Samraksha and Mahiti raised could cover only half the cost of the devices. Talking about initial apprehensions, Fathima says that "initially we were worried about device costs. Now we don't mind spending more on it. We go to meetings with the Tablet, record discussions, use the internet – you see, people don't look at us as sex workers anymore. When we talk about the internet people automatically look at us differently – as if we belong to a different status. Our family members regard us with respect; they feel we must be in a good position to be able to know these things."

Geeta belongs to the same group of leaders but had opted out of the programme. She says that "there was a change in their confidence as the training continued. I had never gone to school and felt that I would never be able to learn this and dropped out of the programme. But meeting the group quite frequently, I would catch hold of them and start to learn." She bought herself a simple smartphone with which she started to access the internet. "I borrowed their Tablets as well! It makes me happy that I have indirectly benefitted."

We shall be bringing to you more stories through the 3-part series over the next few weeks.